Tuesday, July 22, 2014
Sears Roebuck & Co. is an American company with a storied history of support for equality... This year at Chicago's Gay Pride Parade, the company brought four couples from across the country to Chicago to be married as a part of their celebration of pride month.
* Disclaimer: the author of this post is an employee of Sears Roebuck & Co.
Monday, July 21, 2014
Washington, D.C
EXECUTIVE ORDER
Further Amendments to Executive Order 11478, Equal Employment Opportunity in the Federal Government, and Executive Order 11246, Equal Employment Opportunity
By the authority vested in me as President by the Constitution and the laws of the United States of America, including 40 U.S.C. 121, and in order to provide for a uniform policy for the Federal Government to prohibit discrimination and take further steps to promote economy and efficiency in Federal Government procurement by prohibiting discrimination based on sexual orientation and gender identity, it is hereby ordered as follows:
Section 1. Amending Executive Order 11478.
The first sentence of section 1 of Executive Order 11478 of August 8, 1969, as amended, is revised by substituting "sexual orientation, gender identity" for "sexual orientation".
Section 2. Amending Executive Order 11246.
Executive Order 11246 of September 24, 1965, as amended, is hereby further amended as follows:
(a) The first sentence of numbered paragraph (1) of section 202 is revised by substituting "sex, sexual orientation, gender identity, or national origin" for "sex, or national origin".
(b) The second sentence of numbered paragraph (1) of section 202 is revised by substituting "sex, sexual orientation, gender identity, or national origin" for "sex or national origin".
(c) Numbered paragraph (2) of section 202 is revised by substituting "sex, sexual orientation, gender identity, or national origin" for "sex or national origin".
(d) Paragraph (d) of section 203 is revised by substituting "sex, sexual orientation, gender identity, or national origin" for "sex or national origin".
Section 3. Regulations.
Within 90 days of the date of this order, the Secretary of Labor shall prepare regulations to implement the requirements of section 2 of this order.
Section 4. General Provisions.
(a) Nothing in this order shall be construed to impair or otherwise affect:
(i) the authority granted by law to an agency or the head thereof; or
(ii) the functions of the Director of the Office of Management and Budget relating to budgetary, administrative, or legislative proposals. (b) This order is not intended to, and does not, create any right or benefit, substantive or procedural, enforceable at law or in equity by any party against the United States, its departments, agencies, or entities, its officers, employees, or agents, or any other person.
Section 5. Effective Date.
This order shall become effective immediately, and section 2 of this order shall apply to contracts entered into on or after the effective date of the rules promulgated by the Department of Labor under section 3 of this order.
BARACK OBAMA
The White House
July 21, 2014
"Holding Hands Is Holding Hearts... Live Fearlessly"
"Summer Days Are For Love..."
Positive images of people like me... The truth of the matter is that we all need to see people like ourselves. So everyday, I'll post a photo, drawing or some other artwork that depicts Same Gender Loving People as what we are... Only Human.
Sunday, July 20, 2014
From the work of Chicago born photographer
Richard Renaldi.
Over the course of more than a decade, Richard has recorded images of himself and his partner Seth Boyd in their hotel rooms across the country and around the world for his project
"Hotel Room Portraits."
I fell in love with these images from the very first time that I saw them. There is something incredibly familiar and comforting in recognizing not only the love between Richard and Seth, but also the rigors of travel and the occasional weary eyes and tiredness that we all fall prey to. Moreover, these photos reveal an intimacy and comfortableness that one finds only when two people are truly in love... They reveal "love and life's journeys."
Richard Renaldi
was born in Chicago in 1968. He received his BFA in photography from New York University in 1990. Exhibitions of his photographs have been mounted in galleries and museums throughout the United States, Asia, and Europe. In 2006 Renaldi's first monograph, Figure and Ground, was published by the Aperture Foundation. His second monograph, Fall River Boys, was released in 2009. Richard Renaldi is the founder and publisher of Charles Lane Press.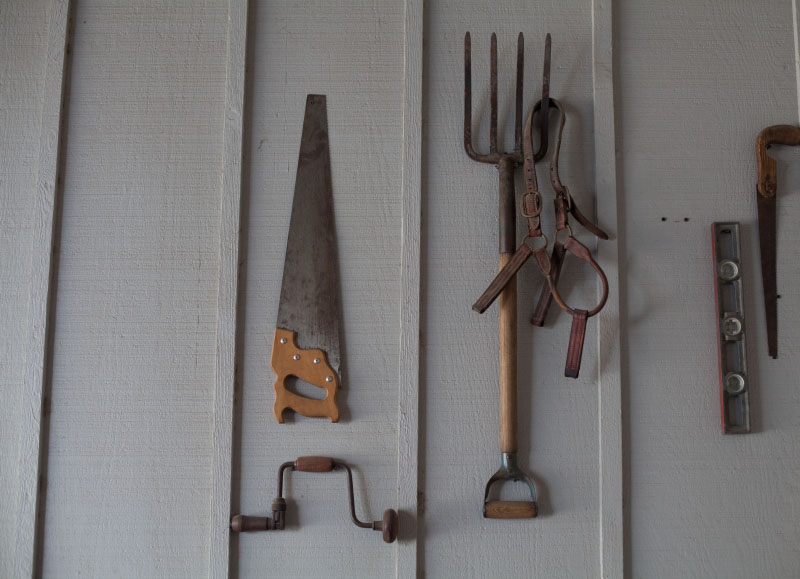 Understanding that I was gay (Michael) took much longer than most and as a result it caused a lot of turmoil in my life and the lives of those around me. Finding a loving, honest relationship, one that feeds my soul and makes me a better person is the single greatest success I've realized. I am a very lucky man.
By the time I came out (18 years ago) I had been a leader in the church, I was pre-med, I had been married and divorced, and had experienced such emotional struggles with who I was and who I was expected to be that I simply didn't want to fight anymore; several times I reached the point that I simply thought that life shouldn't have to be so hard to live. I had the sense to go get professional counseling, I surrounded myself with people who really did care about me and I got through it. I appreciate my life now so much more because of those hard times and my heart breaks for so many kids that don't make it through. Coming out is different for everyone and it's very personal. The key is to remember that life is worth living and you can make it because there are people that want to see you happy, even if they can't express it the way you need to hear it.
Gays in Canyon Country? I thought we were the token gays here . I really have no idea. We have so many loving straight neighbors that we don't want for much in Canyon Country. We have our close gay friends that live around the country that we see regularly but in Canyon Country it's just us and the alpacas; we like it that way I think.
(Advice I'd give my younger self)
a. Calm down, don't be in such a hurry; spend more time finding yourself and your passions.
b. Don't be afraid to love – getting it right takes practice,
c. Don't be afraid to trust-you will be taken advantage of so just get it out of the way now, there are lessons to be learned there,
d. Save more money- growing old with good taste is expensive."
******
"Fear Eats the Soul"
"Selfie Love" - those beautiful, grainy, out-of-focus self-pics that capture the truth of true love...